With Diwali round the corner, you ought to rock those pujas along with the smashing taash parties. With wanting to look classy and stylish, some tricks and tips are all that are needed for different traditional and ethnic attires to make a blast. We are here to help you add the unique touch of gaiety to your collection, because where is the fun when you look your best and your family/friends don't go wow over your Diwali outfit.
The HUB brings to you an uber ethnic wear collection to elevate your style and give your festive look an upgrade.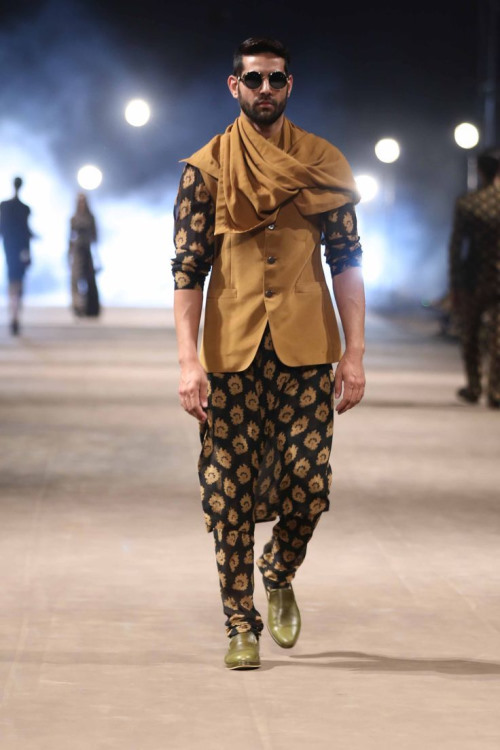 ONE
Layering to Rescue
Diwali comes during the peak of winters, and this can sometimes create a dilemma, where you have to choose between style and warmth. Layering is the answer. A simple kurta can result in a striking change when layered correctly. It creates a display of addition in depth, texture, variety and visual interest to an otherwise plain outfit. There are just 4 simple rules to rock those layering techniques!
Thinner fabrics go on inside
No more than visible three layers
Each layer should work on it's own
Always contrast
So, go ahead ! Get that stole from your ethnic wardrobe and adorn it with your cowl-neck kurta and a beautifully embroidered jacket to complete a classy and stylish Diwali attire.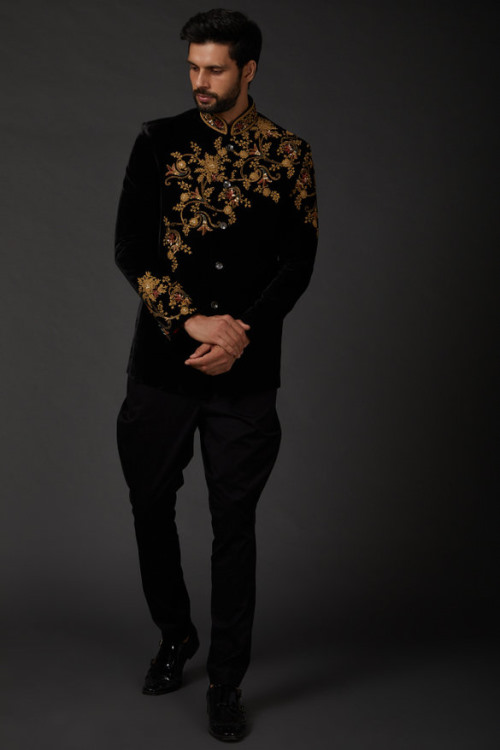 TWO
Embellished Bandhgalas
Men's fashion language this Diwali is all about richness and grandeur. Vintage bandhgalas are coming back in style and in a riveting way. Be it sequined, embroidered or patch worked, bandhgalas in opulent colours like gold or black are the perfect way to prim and accentuate any outfit. Opt for a velvet bandhgala in rich tones like burgundy or royal navy and team it up with a dhoti to establish a perfect combination for your Diwali pooja look. Complete this outfit with a pair of mojaris and a silk shawl for a richer feel to the ensemble.
THREE
Work the Pastels
While black, maroon, and ivory are the most worn colors by men, this festive season tweak your mood for a sartorial switch up and bring life to your Diwali look better with a tint of pastel. Pick from the soothing spectrum of pastel greens, blues or pinks, crafted in rich fabrics to flaunt your aura of tradition and royalty. Finish the outfit with a pair of mules in olive green or walnut brown or simply go with a pair of classic leather jodhpuris to work the monochromatic vibe. This ethnic look is sure to serve as a template for Diwali wear.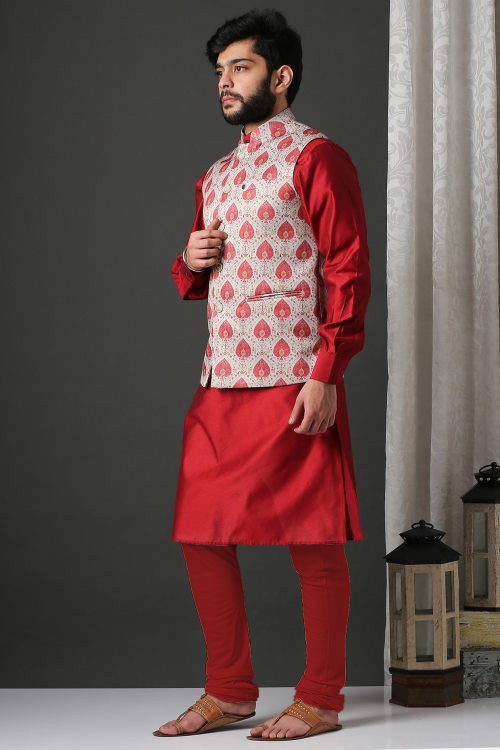 FOUR
Do Print or Something
Small-scale fashion labels to top notch designers, everyone is working the appealing ethnic prints that effortlessly adds charm to their collections. Prints qualify to be both, a daytime essential as well as a night time wearable. A slim fit printed Nehru jacket is the perfect fusion of ethnic and modern style. Making you stand out from the crowd, and adding an ultra-modern style statement to your attire, prints act like the quintessentials for your outfit. So, what are you waiting for? Pull up that floral or bandhani printed nehru jacket, tucked up deep in your wardrobe and style it with a contrasting colored plain kurta to trend something more than just regular fashion.
FIVE
The Indo-western Twist
We don't want to miss the charm of timeless desi attires for men. Although adding a striking modern silhouette twist can make your Diwali party look contemporary.
Indo-western
ensembles embrace delicate thread embroidery with stunning heritage and cultural glamour. Adorned with subtle and intricate thread work all over, these outfits have the classic mandarin collars that makes your personality stand out. Don't forget to accessorize with crystal brooches, color block drama on hems & quirky patched pockets.
The HUB aims at making the 'Man in Fashion' set trends the right way. Explore the latest trends in casuals at The HUB.