"Good Shoes Take You Good Places," someone once said. What you wear on your feet matters just as much as what you wear on top. And like any piece of fashion, there are certain shoe style rules, the golden Do's and Don'ts, that men need to know to make a stellar first impression wherever they go.
ONE
High-Quality Footwear is Essential
Having good shoes is non negotiable. Whether you buy sneakers, loafers, custom shoes, or oxfords, ensure that the material is durable, premium, and worth the price. Formal dress shoes made from poor materials hardly last for a few months. On the other hand, shoes made from higher-quality materials will last longer and look better a few years down the line. If you're planning to buy a pair of formal party wear shoes, save yourself the trouble and invest in a versatile pair.
TWO
Socks And Sandals (Maybe Not)
Fashion faux pas and controversial fashion trend, the socks and sandals look has garnered strong reactions. Individuals for the look find the socks and sandal pairing comfortable. Others are baffled by it: why would someone wear socks and then slip into a pair of open-toe sandals? The combination contradicts the functionality of sandals; sandals keep your feet cool and socks keep them warm.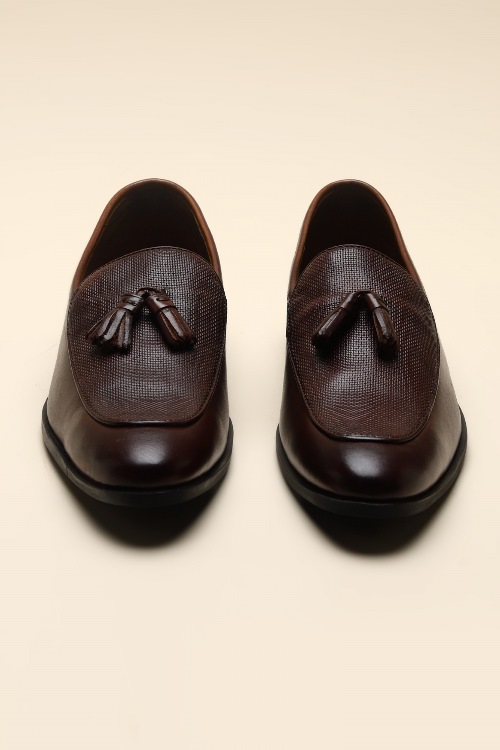 THREE
Keep It Conservative (And Classy)
For the color novice, the smartest color of shoes for men for any occasion is black which should be a staple in every man's wardrobe. A clean, simple pair of formal leather shoes in that colour gives you a mature put-together look and is a great choice when you're shopping for work shoes. Tan is another great color for formal shoes that you can get away with more details. But keep the door open for experimentation. As long as you have a few classic black pairs, you're good to go.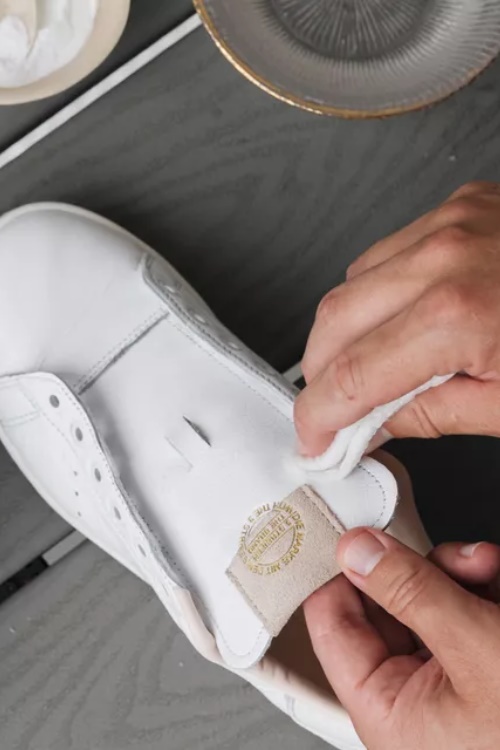 FOUR
Clean Your Shoes
Good shoes are not cheap. When you splurge on a premium pair of formal casual shoes, keep in mind that you'll have to take good care of them. Wearing shabby, filthy footwear (or chappals) is a big mistake, but cleaning them incorrectly is a fatal flaw. The longer you wait to clean your murky pair, the harder it's going to be for you to maintain them.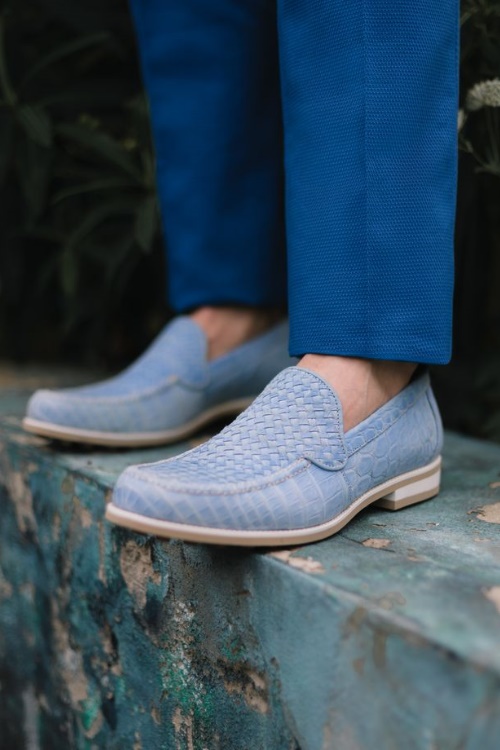 FIVE
Fit First.
Style Second.
Shoes are like clothes. They need to fit well to look good. So before you buy your dream pair, wear both shoes, walk around, and note if they feel too tight or loose. It's better to wear socks before you test a pair. Doing this will help you know if you need to make any adjustments.
SIX
No flip-flops at work
Flip-flops should be worn to the beach or pool and when you get out of the shower. Wearing them at the workplace, no matter how casual the wardrobe is, just isn't going to work. Most
importantly, you could be violating your job's employee guidelines. Pairing formal shoes with jeans at a casual workplace should be your go-to outfit instead.
The HUB aims at making the 'Man in Fashion' set trends the right way. Explore the latest trends in casuals at The HUB.