Spring and summer are the perfect seasons to experiment with bold prints and add some excitement to your wardrobe with some eye-catching patterns and vibrant prints. Whether you're a fashion-forward trendsetter or someone who wants to step out of their comfort zone, bold prints are a fantastic way to make a statement and showcase your unique style. From classic bold florals to abstract geometrics, there are endless options to choose from when it comes to incorporating bold prints into your outfits. However, styling bold prints can be intimidating for many men. But fear not! The HUB brings to you expert tips, tricks, and ideas on how to confidently rock bold prints this Spring/Summer season, and turn heads wherever you go.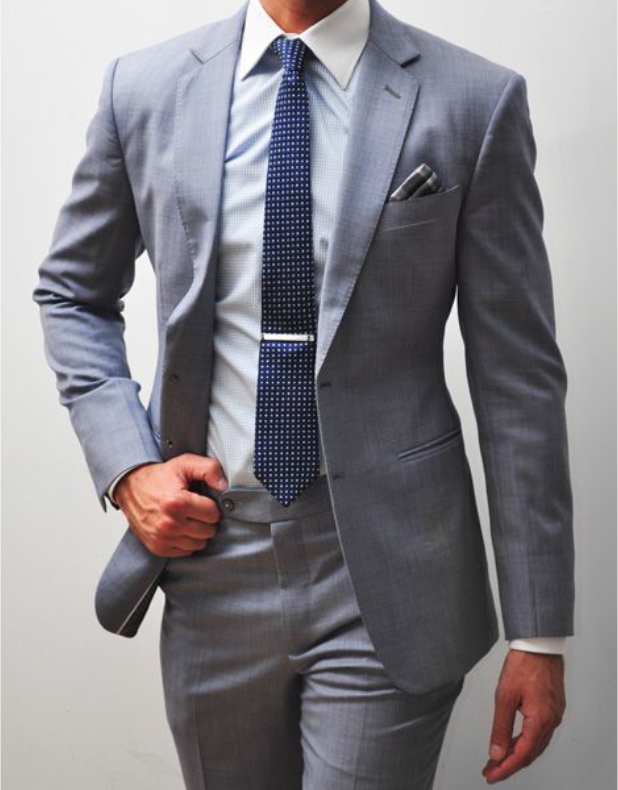 ONE
Start with Small Steps
If you're new to prints, it's best to start with small steps. You don't have to dive headfirst into an all-over
printed outfit
. Instead, begin small by incorporating this boldness into your accessories or as a statement piece. Starting small gives you the freedom to play with prints in a subtle yet stylish way, and gradually build up your confidence in rocking bold prints. You can simply slip on a pair of boldly printed socks with a neutral outfit or a printed tie with a plain
men's shirt and trousers
. This will allow you to experiment with different prints and get comfortable with the idea of wearing bold prints without overwhelming your style.
TWO
Choose the Right Print for Your Style
When it comes to bold prints, there are countless options to choose from. From floral to animal prints, and geometric to abstract designs, the choices are vast. The most important thing that you should consider is choosing a print that complements your personal style and is a reflection of your personality. If you're more into classic and timeless looks, you may opt for a subtle floral or paisley printed shirt. On the other hand, if you're more adventurous and daring, you can go for a bold and vibrant abstract or animal print.
The HUB
with its wide range of brands brings to you the option to explore your perfect style statement. Afterall, it's all about finding the right balance between your comfort level and your style preferences in
mens clothing styles
.
THREE
Mix and Match Prints
One of the biggest trends in fashion in today's world is mixing prints. A perfect way to make a bold statement with your outfits, it also allows you to create unique and eye-catching combinations. The key to successfully mixing prints is to ensure that the prints complement each other in terms of colour scheme, scale, and style. You can simply pair a striped shirt with floral shorts or a polka-dot shirt with geometric print pants. When mixing, it's essential to keep the rest of your outfit neutral to let the prints take the spotlight. This allows you to create a visually appealing and fashion-forward look.
FOUR
Balance with Solid Colors
While bold prints surely can be the focal point of your outfit, it's crucial to balance them with solid colours to avoid an overwhelming look. Solid colours can help tone down the boldness of the prints and create a harmonious outfit. For instance, if you're wearing bold printed pants, you can balance it with a solid colour shirt along with a stylist jacket for men or vice versa. This allows you to create a visually appealing and fashion-forward look. You can also opt for neutral or complementary solid colours like a
printed cotton shirt
that enhance the prints without competing with them helping your outfit create that well-balanced and cohesive look.
FIVE
The Right Fit and Confidence
Regardless of the prints you're wearing, the fit of your clothing is crucial in pulling off a stylish look. Make sure that your clothes fit you well and flatter your body shape. Ill-fitting clothing can ruin the impact of bold printed shirts and make your overall look sloppy. Pay attention to the fit of your shirts, pants, and jackets, and consider getting them tailored if needed. A well-fitted outfit will not only enhance your style but also boost your confidence when wearing bold prints.
One of the most important elements in pulling off bold prints is confidence. When you wear bold prints with confidence, you exude a sense of self-assurance and style. Embrace the prints and own your look with confidence, and you'll be sure to turn heads wherever you go. Remember that men's fashion is all about expressing
So, what are you waiting for? Visit The HUB and choose the perfect prints that align with your personality this Spring/Summer '23. Stay tuned for more style updates.