Reinvigorate your casual style with The HUB
If the summer season has got you putting on the same old shorts and t-shirts throughout the week and has left you feeling bored along with a blank mind, you've landed on the perfect page. When it comes to men's weekend outfits , a little bit of sartorial inspiration is what you need to reinvigorate your casual style. Worry not, we've got the perfect cure.
This edit from The HUB is compiled with all those cool summer fashion styles and casual summer outfits that you can incorporate into your everyday dressing. It makes you break the notion of unconformity and provides a refreshing departure from the modern, mundane, and sleek aesthetic of current days.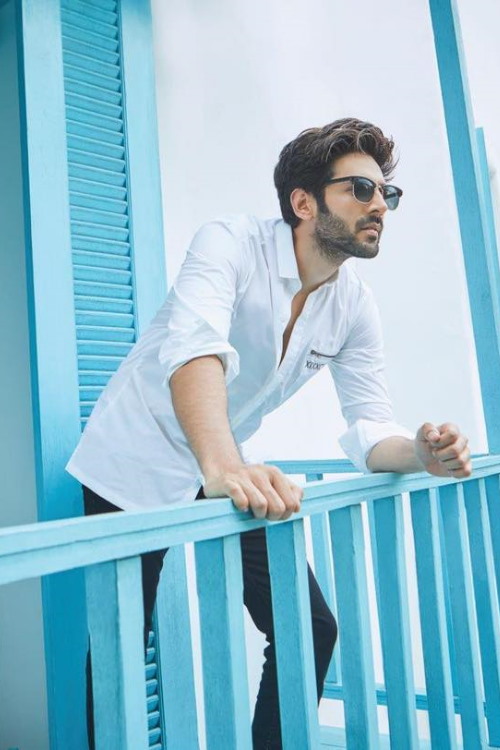 ONE
Pick the Correct Stuff!
Every season has its own favourite fabrics and preferred fabric weights. A lot of people do not realise the difference between winter and spring fabrics and therefore end up dripping in sweat till midday. It simply happens as the fabric you chose was meant to trap body heat and keep you warm for the months of chills. Summer materials are lighter, with looser weaves that allow heat to escape your body and keep you cool throughout the day. A majority of clothing essentials like summer t-shirts for men are generally made up of 100% cotton or cotton blends, like linen and cotton silk.
Cotton staples like button-down shirts, polos, t-shirts, chambray, shorts, chinos, and summer coats act like practical magic that helps you fly in the season of heat.
DEEP DIVE: Choose fabrics that are preferably stretchy, since you will most likely move around more.
TWO
Hueing It Right!
It's a color me all or color me none kind of way. While the weight and breathability of a fabric should be your first consideration, your second should definitely be color. This season is all about hues and patterns and you can easily use the "lighter and brighter" trick to summarize all your outfits. Pick your favourite colors and then simply switch them up for their lighter shades. A perfect time to experiment with carefree colors, pastels, and lighter shades of all your dearest core bases, summer brings a change in all your dressing styles. The HUB brings to you a range of classy, sophisticated, and premium shirts and t-shirts that fit perfectly in the taste of summer.
DEEP DIVE: Throw in some brighter patterns and textures on top of all those light hues to get a little more summery.
THREE
The Admirer's Shoes!
While traditional summers are mostly swept with slippers, modern-day fashion undoubtedly finds this piece of footwear quite impractical (and a little unhygienic). The trendsetting footgear in today's world of vogue is indisputably more stylish than the regular flip flop. Sandals or loafers are the ideal
footwear to complete a casual look
. While you may be tempted to throw on just some pool slides or a pair of crocs or velcro sandals, stop yourself and try being a little more dressy. Since you'll generally be wearing lighter clothing , choosing your footwear well, is the perfect display of you going that extra mile in the fashion game. Those sneakers now don't just ground the look, they help you to define your outfit. Those slides don't just shuffle, they stunt too.
DEEP DIVE: Always prefer comfortable shoes with breathable fabrics that help your feet stay cool.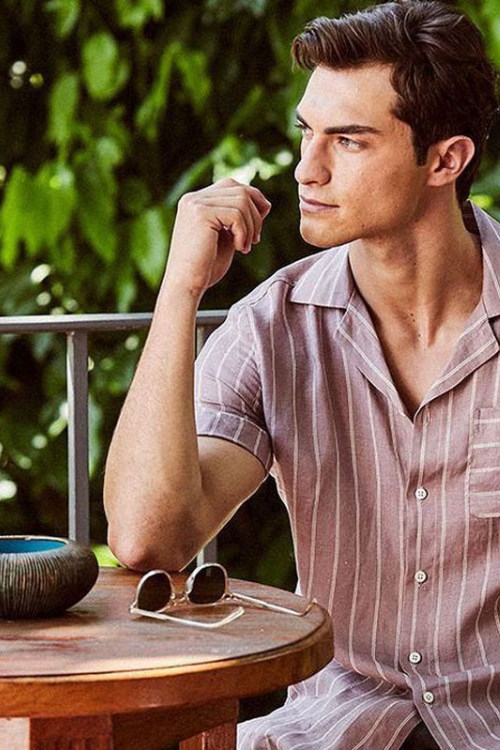 FOUR
A Bang on Shirt-itude!
Inherently casual, summer shirts and t-shirts for men are the most essential part of any summer wardrobe. As easy and versatile as they seem, they also help your body breathe through all those heat waves. They are perfect for all your outdoor hang-outs or a simple lazy day on the sofa. Polo t-shirts are another great way for dressed up tailoring. They act as the perfect middle ground between a t-shirt and your button-down shirt, for you to attend all those casual business meetings in a professional but relaxed manner during springtime. Some default colors to go for when styling polos can be light grey, cream, and muted shades of blues and green. The HUB brings to you an absolutely new collection of summer printed shirts that help you beat that summer heat.
DEEP DIVE: A white or pale blue, polo will have you set for both work and play for all those weekends.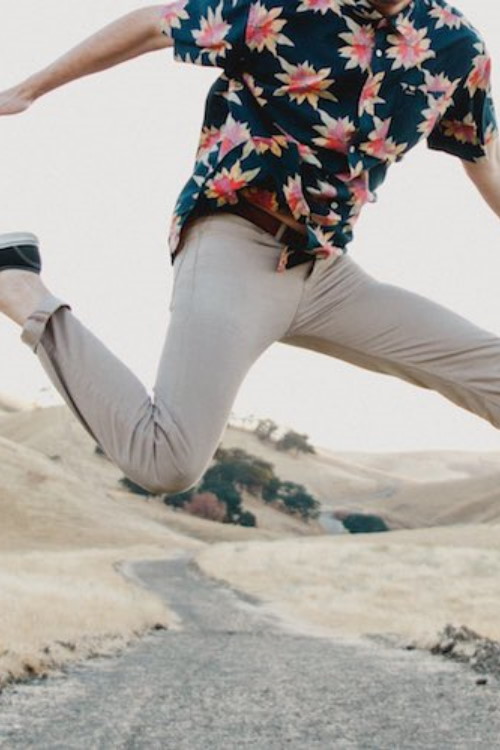 FIVE
Comfy With Chinos!
An excellent piece of clothing, chinos, are a great way to mix and match things up and update your outfits from time to time. A simple graphic tee when styled with chinos and a nice pair of shades, or a shirt with khakis, a canvas watch, and a jute hat can completely be a make-shift to all your outfits. Investing in the right kind of cut that suits your personality and the colors that make you look great, chinos can overall help you achieve a smart-casual look this summer. Do you wish to work this look in your office? Simply swap your polo for a button-down shirt and your sneakers for a pair of brogues. Add a knit tie and mesh metal watch and you are ready for that corporate call-out.
DEEP DIVE: Show off your own unique sense of personal style by rolling up the cuff of your chinos your way.
Simply follow this edit to rock Summer 2022 with a twist of your own. Stay tuned for more style updates.