The polo shirt is the perfect combination of sports sensibility and casual style. This classic staple is all about variety: black or white polo shirts, grey, plain, printed, or striped, there are so many options to choose from. Here's a quick guide that'll help you pull off that sleek polo look, Bond style.
ONE
Don't wear an undershirt.
The polo shirt is meant to be worn as a base or single layer close to the body. An undershirt would only add or emphasize excess bulkiness underneath and can peep out of the neckline/collar. In case you do wear an undershirt, make sure you choose one with a neckline that isn't too visible.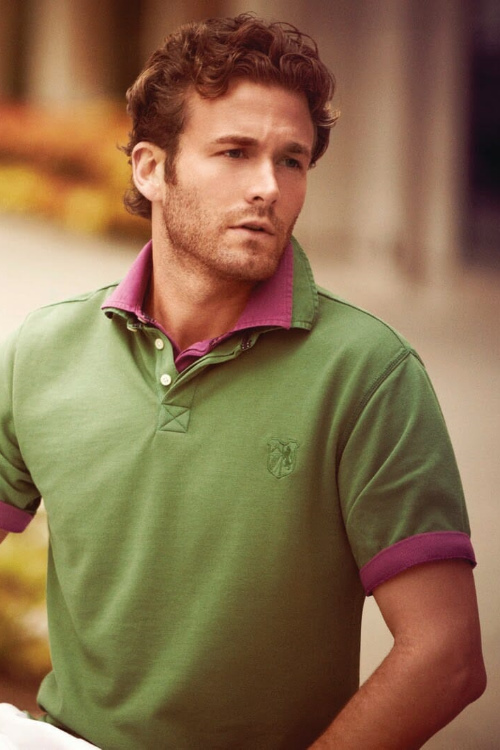 TWO
Avoid layering.
Stick with wearing one polo at a time. Layering your polo with denim jackets, sweatshirts, or hoodies can be a major deal breaker. Keep it simple and rock that polo shirt on its own.
THREE
Don't pop the collar.
Upturned collars were all the rage in the 80s. The roots of this trend lay in the functionality of the polo collar: A popped collar protects against the sun and chilly winds. But in the 21st century, they're a tad bit dated.
FOUR
Pockets are
not

mandatory.

A pocket polo shirt can add visual interest and personality, but it's hardly functional. Think about it – putting stuff there can make your polo shirt sag and become misshapen, detracting from the sharpness of the shirt. So stay away from pockets, but if you'd like to go with one, stick with a secure buttoned pocket.
FIVE
Keep it simple.
Although any kind of loud embellishments or corporate logos must be avoided, logos on the breast of polo shirts have been a staple from the very inception of this style. It is the logo that makes the polo shirt iconic and has the unmistakable aesthetic it enjoys today. It's great if you can get your hands on one with no logo. Otherwise, go for logos that don't take up the entire shirt and are subtle.
SIX
Leave the long-sleeved polo shirts alone.
Long-sleeved polo shirts have been around for some time – celebrities have given them a try and there are several guides that can help you pull the look off. Here it's important to keep in mind that polo's heritage lies in the quintessential short-sleeved garment worn in the warm weather. Elongating the sleeves takes a different course altogether and defeats the purpose of a polo shirt.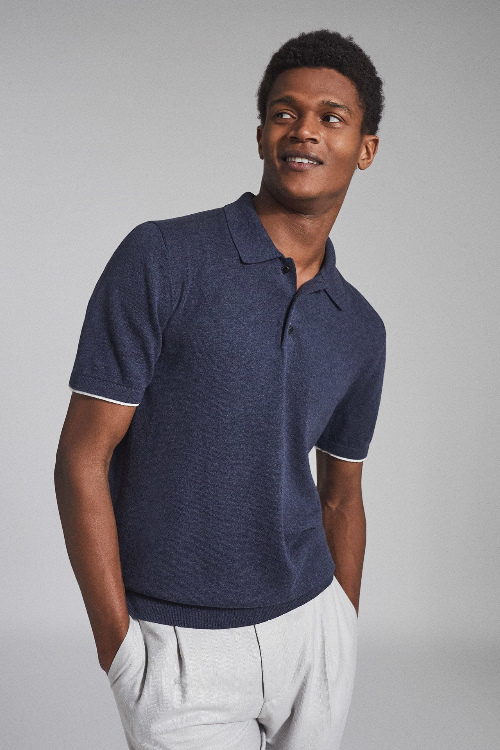 SEVEN
Button at least one of the buttons.
The polo shirt has buttons for a reason; go ahead and button at least on one of them. If you don't and have all the buttons undone, you'll look shabby and floppy. Contrastingly, having all of them buttoned-up makes you look uptight and constrained – the exact opposite of the sporty look you should be aiming for.
EIGHT
Tuck or untuck, it's up to you (and the occasion).
Context is everything. In formal events, tuck it in. Meeting up with friends, untuck and relax. In the case your shirt is longer in the back than the front, the polo shirt is meant to be tucked and make sure you do so.
NINE
Variety is essential.
The polo shirt is all about simplicity and versatility. You can never go wrong with having a few polos in classic, tried-and-tested shades. Striped patterns in contrasting colors on the sleeve bands/collar are worth a try and can make you look casual, trendy, and laid back.
TEN
Spend on quality.
Polos that are on the cheaper side tend to be ill-fitted and can look schlumpy and dumpy. Try saving for a high-quality polo that's all about fit and quality. Of course, sometimes a big price tag is only the result of marketing rather than quality, so make sure you're paying for a durable, top-notch garment instead of a brand name.
The HUB aims at making the 'Man in Fashion' set trends the right way. Explore the latest trends in casuals at The HUB.