Simple Trends To Create Your Summer Wardrobe Capsule
If you are one of those to have a daily conversation with your wardrobe regarding what to wear, you've landed on the right page. The HUB brings another summer edit for you to step up your summer fashion game by creating your very own unique wardrobe capsule. Out of many trendy reasons why one should have their very own wardrobe capsule, the one that tops the list is that these pieces help you in getting dressed harmoniously. So, what exactly are the mysterious gears that can be mixed and matched effectively to rock formal, casual, or modern fashion this summer?
Let us begin!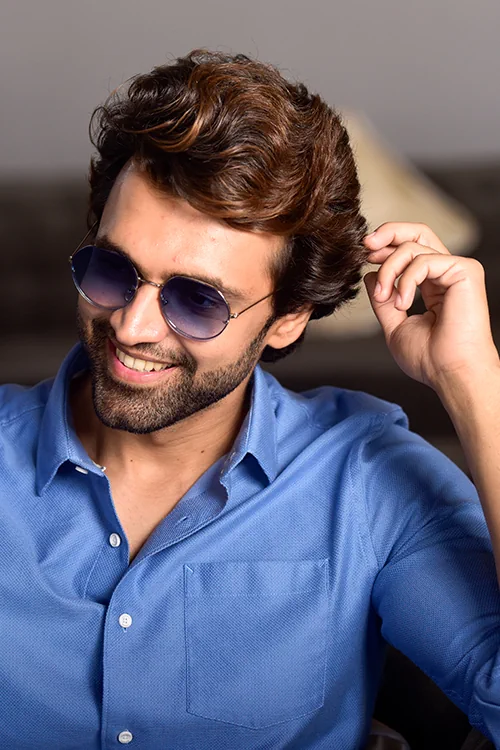 ONE
Turning Monday Blues To Muse
The color of calm, blue, can be used to ease out any and all kinds of vogues. We know looking good on a Monday calls for a simplified style, and what can be more simpler than a button-down oxford shirt paired with all-time classic chino pants! Appropriate for all your meetings when tucked in and accessorized with a classic leather belt, this outfit can surely make your week start afresh along with an added touch of distinction to your personality. Being a true staple piece, we know this attire will look as good now as it will in 20 years time. Own this look from The HUB to look elegant and classed up with style on a Monday morning.
TWO
Tuning Up For Travel Tuesday
Tuesday comes with the opportunity to travel. Being the second day of activities, it calls for dedication combined with a splash of unusual. To create a balance for this funky day, The HUB brings a stylised button-down shirt with weft stripes paired with the all-time comfortable denim. This look creates an aura of relaxation needed for travel along with a strong, formal and attractive tone. Make sure this quintessential capsule wardrobe piece is tailored to your fit for your look to tune up seamlessly.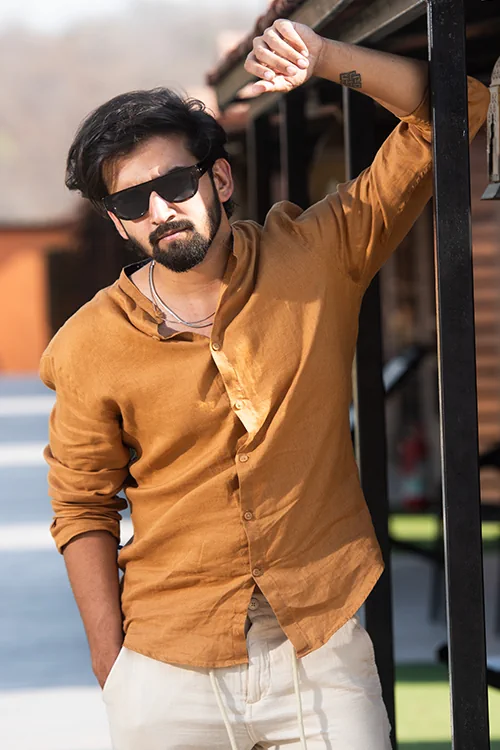 THREE
Giving Your Wednesday A Thought
With the work that continues through Wednesday, we approach much closer to enjoying the weekend. Some classic beiges can be your friends, letting you enter and love the world of browns. Chiqued up with style, get ready to flaunt this mandarin-collared button-down shirt from The HUB coupled up with cool beige that sets your mood for some harmonious color pairing, especially in the season of heat. You can also play with textures to make sure your outfit does not get boring. Some cotton-linen with tailored pants or denim can act as a make-shift to your attire.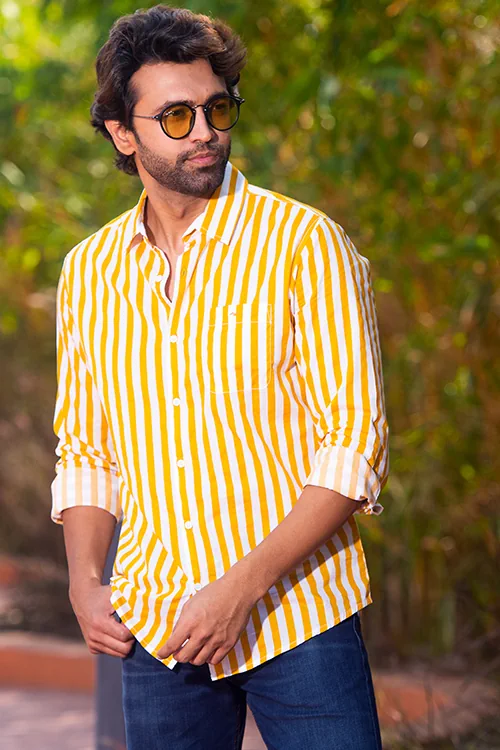 FOUR
It Is Surely A Throw-back Thursday
It is time for some mixing and matching! Get out that denim from your day two attire and pair it up with some sunny stripes. Merging the essence of summer with fabric, The HUB brings to you another button-down striped shirt that reflects lines filled with sunshine. Along with being a perfect attire to cheer you up in the midst of the week, you can rely on these clothes for a variety of social situations too. An immediate brunch plan? Yes! Drinks with friends? Yes! A movie? Of course yes! So get ready to achieve a modern and chic style.
FIVE
It's Fri-Yay!
The weekend's almost here with Friday and it brings casual into the picture. Fridays allow us to leave the formality at home and simply dress up in a smart-casual manner. A plain shirt, without prints, with the classic denim in dark tones like black or grey, will be your greatest ally to flaunt the casual look without losing your style. Completing the
casual outfit
with a pair of sand-colored dress shoes, with a combination of grey laces surely gets you ready for all the Friday night parties that need you to look very chic.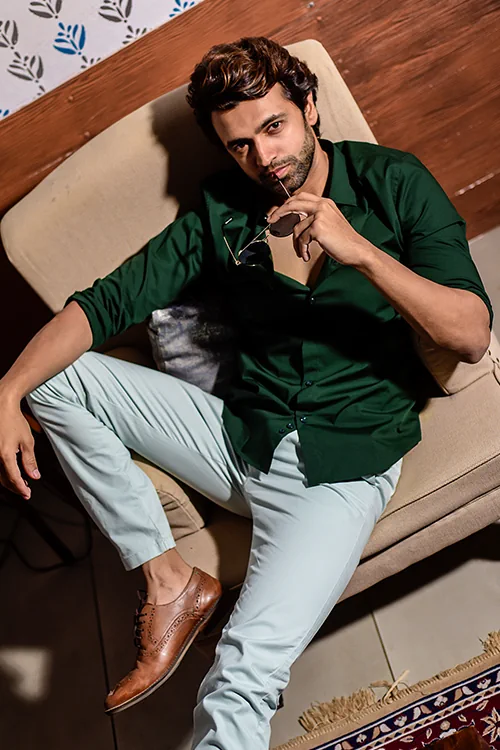 SIX
Styling Saturday Vibes
It is Saturday and the day to party. Prepare your wardrobe for a relaxed, but elegant kind of attire that displays the party punch along with sophistication. This emerald green button-down from The HUB paired with its contrasting and lighter hue is perfect to give your weekend party a kick-start. This style may be a little stark, but a bit of confidence always goes a long way. Simply ensure the fit is on point as it makes everything else easier.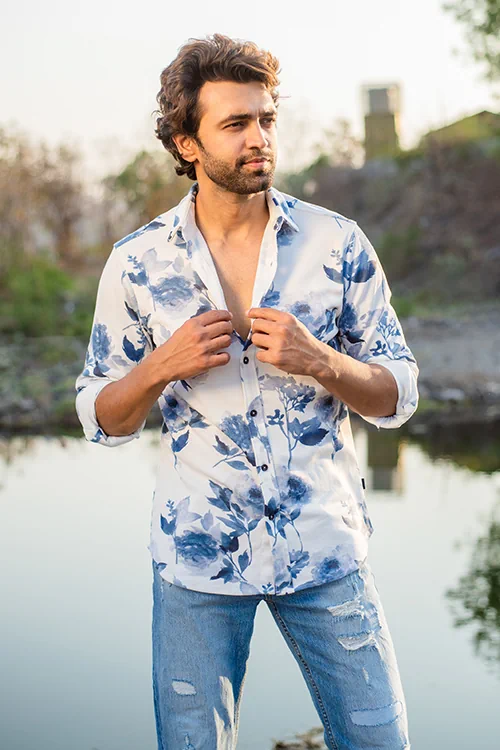 SEVEN
Finally The Sunday Funday
Sunday style demands cheerfulness and a lot of interest. Be it a brunch, nature getaway, or a simple day out at a mall, this day calls for something exciting. The HUB brings you an affinity for prints. A calm and floral patterned white cotton shirt merged with the hues of blue makes this shirt a perfect outfit for you to hang out with on a Sunday. The key here is that these men's dark blue jeans from your summer wardrobe capsule define a series of unique designs that will make you feel casual and interesting. A great way to finish the week in style!
Rock Summer 2022 with a twist of your own. Visit the store or stay tuned with The HUB for more style updates.