5 Stylish Rainy Day Outfit Ideas for Men: Embrace Fashion in the Rain
Rainy days often dampen our spirits, but they don't have to dampen our style of clothes in rainy season. With the right outfits and accessories, you can stay fashionable and comfortable even during the rainy season. In this blog, we will explore five stylish rainy day outfit ideas for men that will keep you looking sharp while braving the rain. From recommendations for clothes in rainy season to layering tips and suggestions for rain gear, we've got you covered.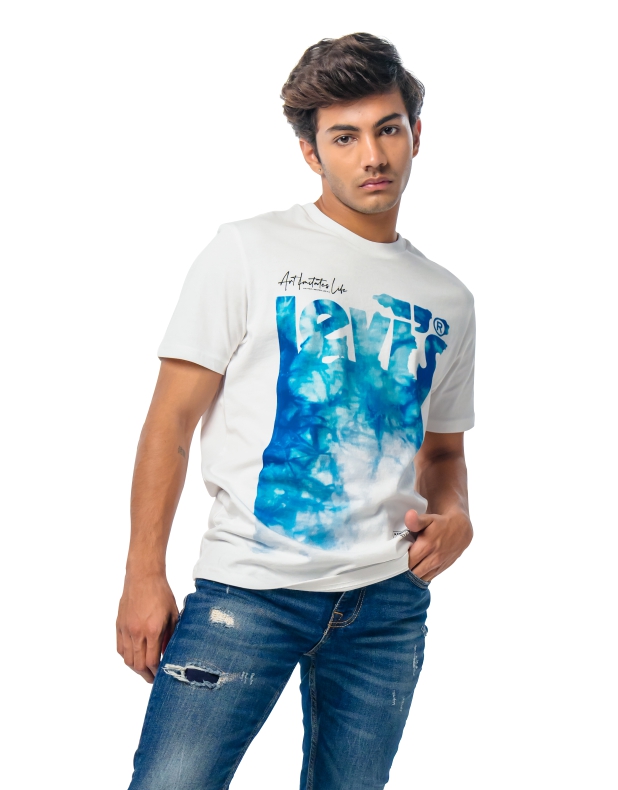 For casual yet stylish clothes in rainy season, opt for a comfortable cotton t-shirt and slim-fit jeans.
This fits your clothes in rainy season look and is perfect for running errands or casual outings with friends.
Complete the look with a pair of sneakers or boots to add a touch of urban coolness.
TWO
The Smart Casual Ensemble
For a smart casual look, try a crisp button-down shirt and slim-fit chinos. Layer with a lightweight sweater or a cardigan for extra warmth and style.
This outfit is perfect for a business meeting or a semi-formal event clothes in rainy season.
The outfit outlined in chinos adds a sophisticated vibe to the overall rainy season outfit look.
Don't forget to accessorize the overall rainy season outfit with a stylish watch and a sleek leather bag to complete the ensemble.
THREE
The Sporty and Functional Attire
If you're an active individual who enjoys outdoor activities even in the rain, opt for a water-resistant windbreaker paired with quick-drying athletic shorts or joggers.
Combine it with a moisture-wicking t-shirt and a lightweight hoodie. This outfit is perfect for activities like jogging, hiking, or playing sports in the rain.
The water-resistant windbreaker will protect you from the rain, while the quick-drying shorts or joggers and moisture-wicking t-shirt will keep you comfortable and dry during your active pursuits. Complete the clothes for rain look with a pair of waterproof sneakers or trail shoes to ensure your feet stay dry and supported.
FOUR
The Business Professional Look
For formal occasions or work, a tailored raincoat or a waterproof overcoat is a must-have as a rainy season dress. Pair it with a well-fitted suit, a crisp dress shirt, and a patterned tie.
Opt for slim-fit trousers and polished leather shoes. Carry a stylish briefcase or messenger bag that offers water resistance. This outfit portrays professionalism while ensuring you stay dry during important meetings or events.
The tailored raincoat or waterproof overcoat adds a touch of sophistication to the formal attire while providing protection from the rain.
Don't forget to select a tie that complements the color palette of your outfit and add a sleek umbrella for added style and functionality.
FIVE
The Urban Street Style
If you're into street fashion, you can still rock trendy clothes in rainy season. Opt for a water-resistant parka or a bomber jacket in a bold colour or pattern. Pair it with distressed jeans, a graphic t-shirt, and high-top sneakers.
Accessorize clothes for rain with a trendy beanie or a snapback cap and a compact folding umbrella. This outfit exudes urban coolness while protecting you from the rain.
The water-resistant parka or bomber jacket adds a stylish edge to the overall look, and the distressed jeans and high-top sneakers complete the streetwear aesthetic.
Don't be afraid to experiment with different prints and textures to create a unique and eye-catching outfit.
Recommendations for Rain Gear
To complete your rainy day outfit, it's crucial to have the right rain gear. Invest in a durable and stylish umbrella that suits your personal style. Look for compact umbrellas that are easy to carry and offer good coverage. When it comes to raincoats, choose water-resistant materials like polyester or nylon with sealed seams. Consider getting a pair of waterproof boots or shoes to keep your feet dry and stylish. Opt for designs while deciding on clothes for rain that blend functionality and fashion, such as sleek Chelsea boots or rugged outdoor-inspired boots. Additionally, waterproof or water-resistant accessories like watches and bags can provide added protection for your belongings while enhancing your overall rainy season outfit.
Additional Tips for Styling in the Rain
Experiment with bright colors and patterns to add a pop of vibrancy to your rainy day outfits. Don't be afraid to stand out and embrace the gloomy weather with a burst of color. Incorporate colorful accessories like scarves or hats to liven up your look.
Opt for waterproof or water-resistant accessories like watches and bags to protect your belongings. You don't want your gadgets or important documents to get ruined by the rain. Look for options made from materials such as silicone or rubber that are designed to withstand water exposure.
Protect your hair from the rain by wearing a stylish hat or using a water-resistant hair product. A hat not only keeps your hair dry but also adds a fashionable element to your outfit. Consider options like a classic fedora, a trendy bucket hat, or a sleek cap.
Layering is key for rainy day outfits. Consider adding a lightweight sweater, cardigan, or hoodie under your raincoat or jacket for extra warmth and style. This allows you to adapt your outfit to changing weather conditions throughout the day.
Don't forget about your feet! Invest in a pair of waterproof or water-resistant boots or shoes to keep your feet dry and comfortable. There are plenty of stylish options available that can complement your overall rainy season outfit. Look for features like rubber soles and sealed seams for maximum water resistance.
Pay attention to the fabrics you choose while deciding on clothes for rain. Opt for water-resistant or quick-drying materials that won't get soaked in the rain. Look for garments made from synthetic fibers like polyester or nylon, as they offer better water repellency compared to natural fibers.
When it comes to pants, consider choosing darker colors or fabrics like denim that won't show rainwater stains as easily. This will help you maintain a polished appearance even in wet conditions. Additionally, consider incorporating waterproof or water-resistant trousers into your wardrobe for added protection.