Get Inspired To Transform Your Looks
Every time you swipe in this digitally run fashion world we are sure you will find some outfit that you wish to flaunt yourself. The men's fashion industry has brought on some crazy style statements and sustainable looks that have completely revolutionised the look and feel of the old and boring attires. But within this enormous pool of ever-changing vogue shifts, what are the trending styles that can actually be adopted into daily lives? From workout to airport looks, brunches to evening party attires, let us take a look at what the celebrity fashion brigade has to offer.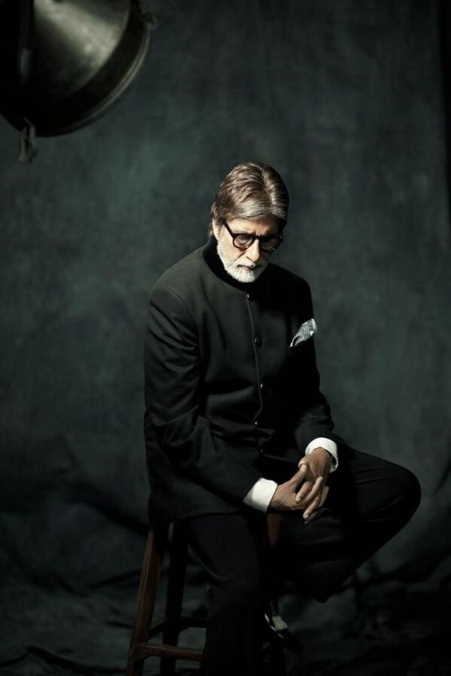 ONE
AMITABH BACHCHAN
Out-and-out from the Shehenshah of Bollywood
From fashion to Bollywood, Amitabh Bachchan can never get anything wrong. With an amazing and enticing sense to rock each and all kinds of trend, Big B is a huge inspiration to all, from angry young men to cool old gentlemen. Flaunting his Reid & Taylor tuxedos in the most simple but elegant way possible, he stands true to the saying "make your clothing simple, but significant." He has aged like a fine wine and his dressing style can turn out to be a huge inspiration for men to look half their age. If we'd have to give you a trick that can help you style just like Big B, we would begin with always layer your outfits. Whether you opt for a cool casual look or are looking to rock a
formal outfit
, layering can help you go a long way.
TWO
SHAHID KAPOOR
Master the art of subtlety with Sasha
One of the most stylish celebrities in Bollywood, with an undying charm and his oh-so-good looks, Shahid Kapoor has always been the
ultimate fashion
icon to all the men who fall in love with everything subtle. With a quintessential yet quirky look, he has become one of the most sought-after style icons for all. Flaunting his Tommy Hilfiger outfits and accessories, like the
black and white striped shirt
, he has always been on the top of all those who want to strike a balance between trendy and classic. While it is a common notion that flaunting print on print can be a big no-no, Shahid Kapoor aces this style with finesse too. He makes it a point to wear bold prints in mostly monochrome hues. His one special style trick? Always keep things minimal.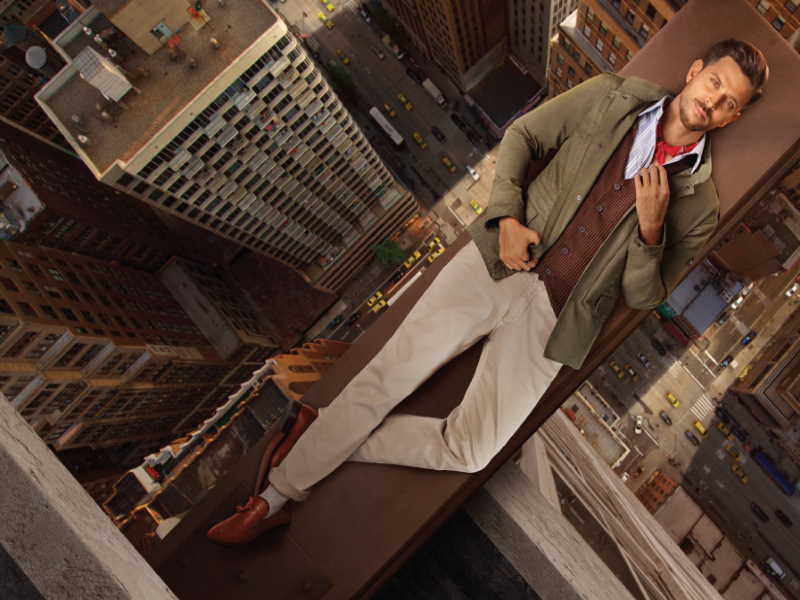 THREE
HRITIK ROSHAN
The one who seems to be getting smarter with time
Known as one of the "Most Good-Looking Men In The World", Hritik Roshan is always known to make over-the-top fashion choices. Be it the accessorizing with flashy belts and netted shirts or flaunting the simpler and more subtle outfits from Arrow, like the
plain black classic shirt
, he looks dreamily perfect in them all. He is an inspiration to many for staying fit and true to his unique fashion sense, and not trying too hard. And no matter how bold and ostentatious, experimental or subtle, or nuanced or robust his outfits have been, he's always pulled them all with confidence. If we were to pick one tip from his exemplary wardrobe looks, we'd probably go with sticking to solid colors and flaunting classic pieces. Cargo pants? Boots? Corduroy jacket? Solid colours? Check. Experiment with the Hritik way to encapsulate the essence of the dressing alpha.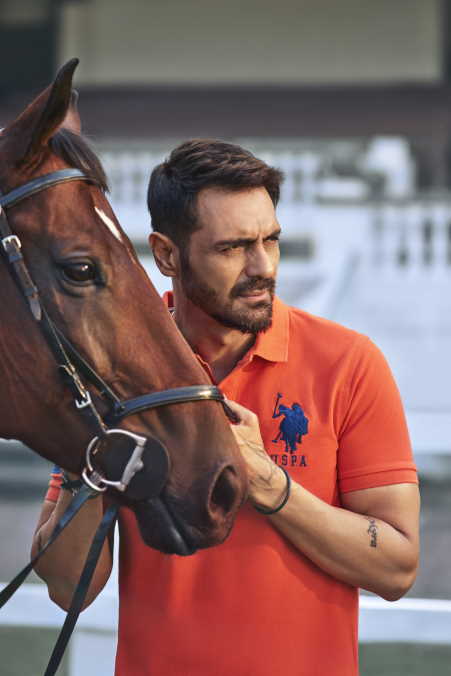 FOUR
ARJUN RAMPAL
An icon who flaunts iconic classics
Sartorially aesthetic and modernly classic, Arjun Rampal is the 49-year-old charmer/actor who sends everyone's heart racing every time he walks the ramp. His flamboyant look has given way to a more sleek and sophisticated fashion sense in today's men's fashion. With his chic choices and classic fashionable outfits from U.S. Polo Assn., he continues to dominate the world of vogue. So, what would be Arjun Rampal's wardrobe must-haves? A pair of the all-time favourite blue denim paired with the classic
white t-shirt
and black denim jacket he says. Rounding up on all his looks, he surely is a man with a wardrobe for all seasons.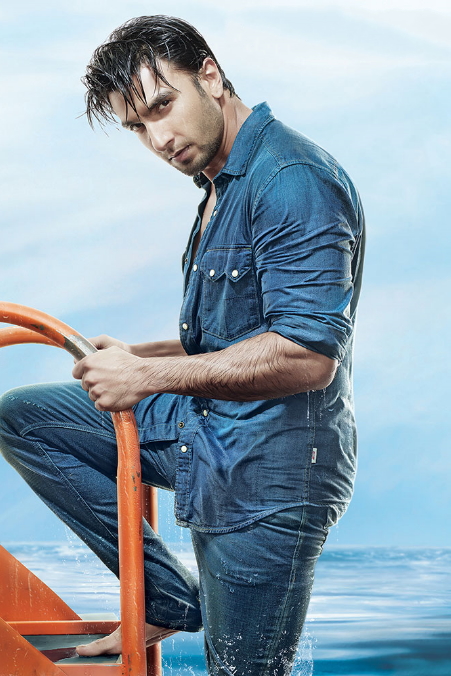 FIVE
RANVEER SINGH
The man to single-handedly elevate the fashion game
A style icon in the domain of men's fashion trends, Ranveer Singh owns an unequivocal sense of style. With some unabashed additions to the generic and mundane shirt-pant styles, he has surely had all of us on the edge of our seats every single time. The Bollywood star is known for acing the wacky style along with slaying sophistication adding his own spice to it. He is the perfect icon to worship if you too fall easily in love with all kinds of prints. From vibrant colors to floral blasts, casual from Jack and Jones to tuxedos, Ranveer Singh marks the advent of the wild west. A style tip to apply in daily lives? Flaunt the mandate of being monochrome, and keep it chic with his sense of quirky cool.
Get inspired by the most influential men with a twist of your own. Visit the store or stay tuned with the hub for more style updates.