Summer 2023 brings a fresh wave of fashion trends for men, and what better place to showcase your sartorial prowess than at the airport? From laid-back ensembles that exude effortless coolness to polished outfits that command attention, we've curated the ultimate guide to the top airport looks for men. Get ready to make a stylish statement as you jet off to your destination, because this summer, the runway extends beyond the catwalk and into the world of travel. Buckle up, gentlemen, as we explore the trendiest and most comfortable outfits to rock at the summer airport look this season.
Get ready to discover a range of outfit options and gain valuable insights on accessorizing for optimal comfort and style. Buckle up and join us as we navigate the skies with fashion-forward travel tips and inspiration.
ONE
Simply Take-off with Denim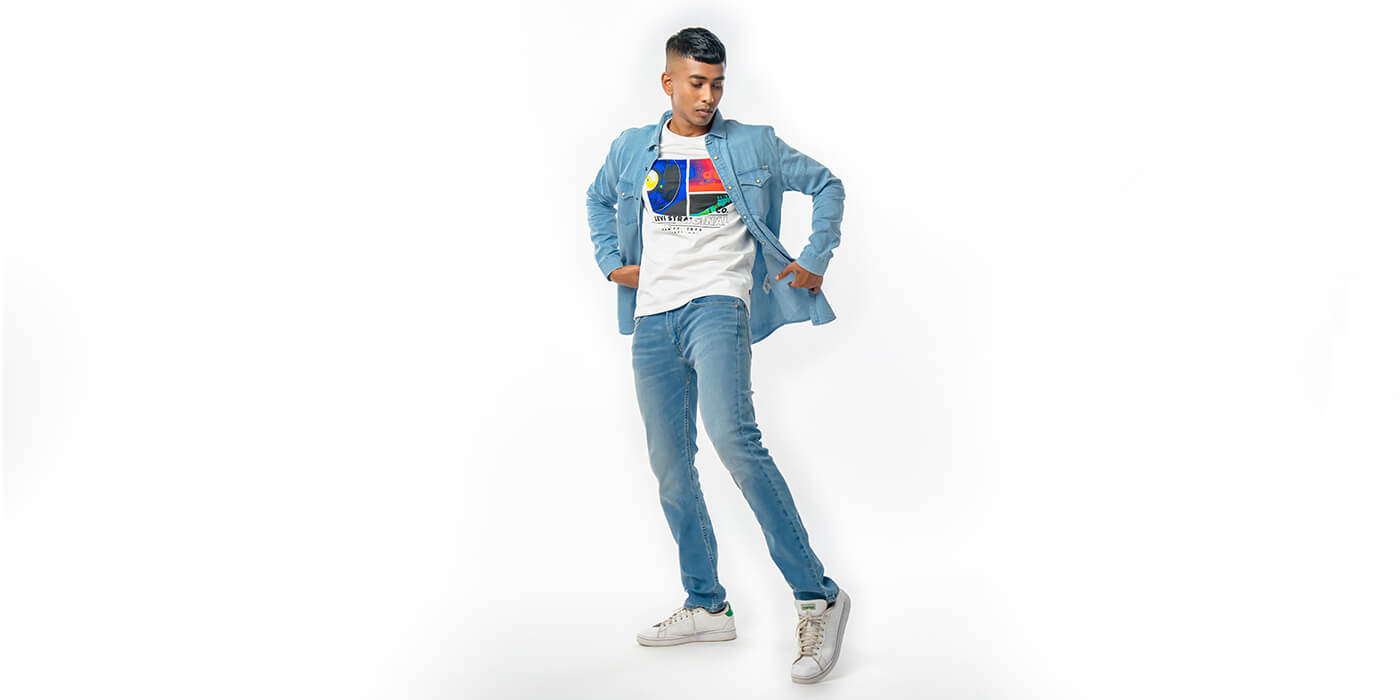 Denim is one of the most versatile and comfortable options when it comes to airport outfits for men. When worn correctly, they can surely elevate your style and make you feel confident and comfortable throughout your travels. However, it's important to choose the right fit and style that suits your body type and personal style.
For a comfortable yet stylish look, here are a few tips and tricks you can team up with.
Choose a pair of slim-fit or tapered jeans in a breathable fabric. Opt for a darker shade of denim, as it is more versatile and easier to match with different types of shirts and shoes.
Pair your denim with a casual t-shirt or polo shirt for a laid-back look, or dress them up with a crisp button-down shirt for a more formal appearance.
When accessorizing, keep it simple and functional. A leather belt, comfortable sneakers or loafers, and a stylish backpack or messenger bag can add a touch of sophistication and practicality to your outfit.
An important accessory that is a must-have is a spacious backpack that accommodates your essentials, such as your phone, wallet, passport, and travel documents.
Remember, comfort and functionality are key when it comes to airport outfits for men, so choose items that allow you to move freely and comfortably throughout your travels.
TWO
Get Runway-Ready with the Right Shoes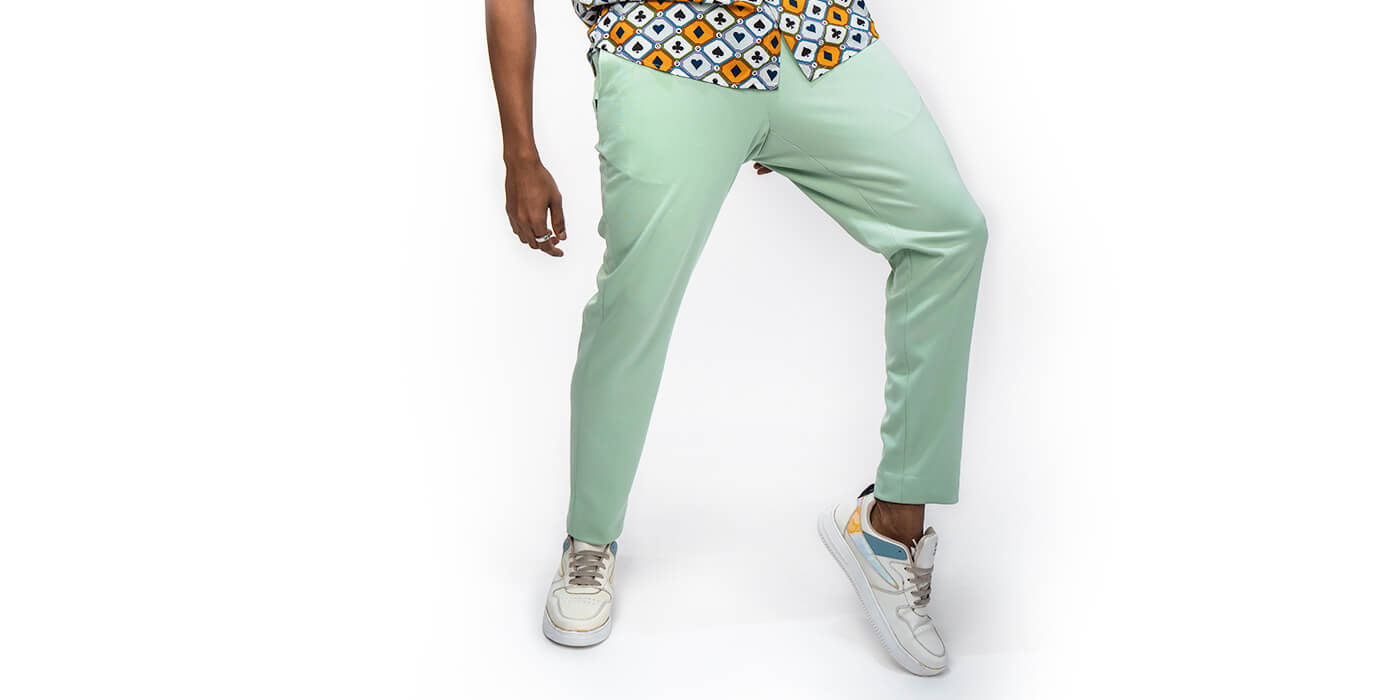 When it comes to picking the right footwear for your airport outfits for men, comfort and style go hand in hand. The right footwear not only enhances your overall look but also ensures that you navigate the airport with ease and confidence.
To step into your travels with the perfect style and ultimate comfort, here are a few options you can choose from.
For a sporty and casual look, opt for a pair of trendy sneakers. Choose lightweight ones with cushioned soles for maximum comfort during long walks through the airport terminals. Make sure to coordinate the color and style with the rest of your ensemble to create a cohesive and fashionable look.
If you prefer a more relaxed and effortless vibe, slip-on shoes are a fantastic option. They are easy to wear, convenient for security checks, and provide a laid-back charm to your summer airport look. Look for slip-ons with breathable materials and supportive soles to ensure all-day comfort.
Loafers are an excellent choice for those on business trips seeking a more sophisticated and polished appearance. These versatile shoes can be paired with both casual and semi-formal outfits, making them a go-to option for any travel occasion. Opt for loafers in neutral tones or rich leather finishes to elevate your airport style.
Sneakers, slip-on shoes, or loafers are all excellent choices that offer a perfect blend of fashion and functionality. Just remember to wear socks that are comfortable and breathable to keep your feet fresh throughout the journey.
THREE
Travel Chic along with Comfort
Light shirts or t-shirts are a summer essential when it comes to airport fashion for men. These versatile pieces offer comfort and style in equal measure, keeping you cool and confident throughout your journey.
To ace the key to strike a balance between comfort and style, here are a few styles to look forward to.
For a casual and relaxed look, opt for a lightweight button-down shirt in a breathable fabric. Pastel shades or light patterns exude a summery vibe. With rolled-up sleeves and chinos or tailored shorts you can flaunt for a chic ensemble.
If you prefer the simplicity of t-shirts, go for breathable fabrics like cotton or linen. Opt for solid colors or opt for fun and quirky prints that reflect your personality.
Choose the style of shirts or t-shirts that allow you to move freely and express your personal fashion taste.
With the right styling, you'll be ready to make a fashionable statement as you embark on your summer adventures.
FOUR
Have That Fashionable Departure
Complete your summer airport look with the perfect accessories: caps and sunglasses. These essential items not only add a dash of flair but also serve a functional purpose,
Ensuring you look cool and stay protected as you navigate the airport and beyond with these styles:
Consider adding a stylish hat and a pair of sunglasses to protect yourself from the sun while adding a touch of sophistication to your look. Choose lenses in gradient or polarized styles for enhanced visual clarity and comfort.
Don't forget to carry a lightweight scarf or jacket to layer up in case the temperature drops in the airplane cabin.
When styling caps and sunglasses, consider the overall color palette of your outfit. Opt for complementary hues or go for a bold contrast to make a fashion statement. Whether you prefer a sporty vibe or a more laid-back aesthetic, a well-chosen cap can instantly elevate your summer airport look.
So, grab your favorite cap, slide on those stylish shades, and embark on your summer travels in the utmost style and comfort.
Shorts are a go-to option for staying cool and comfortable during your summer travels. Remember to dress appropriately for the airport by adhering to any dress code requirements and being mindful of the weather conditions at your destination.
To rock the perfect airport look for men with shorts, consider these styling tips for a blend of fashion and functionality.
Choose shorts that are tailored and well-fitted, avoiding excessively baggy or tight options.
Opt for lightweight fabrics like cotton or linen for breathability. Neutral tones or classic patterns like stripes or checks offer versatility and a timeless appeal.
Pair your shorts with a stylish t-shirt or a lightweight button-down shirt for a casual yet put-together look.
Experiment with different lengths, from above the knee to slightly longer, depending on your personal preference.
With the right choice of shorts, paired with complementary tops and accessories, you'll exude effortless style and be ready to embark on your summer adventures in comfort and fashion.
So, already visualising your airport swag?
Grab your chosen style at The Hub, before you embark on your Summer travels. Choose one of the top summer 2023 airport looks and step into the terminal and let your fashion take flight. Stay tuned for more style updates.