In the last few years, we've seen the Gen Z and a part of millennial men trying to break the age-old stereotype of looking attractive and feeling important simply by taking care of themselves. Grooming is equally important for men as it is for women, and by grooming we don't just mean skincare, but also investing in the right kind of style and clothing.
Check out these tips and save them as a guide to achieving your journey to become the man in fashion!
ONE
THE BASICS
Start with the basics of grooming by growing a beard and giving it a good shape, choose a haircut that suits your face cut and remember, an attractive man never forgets to take good care of himself by breaking stereotypes the right way. When it comes to your wardrobe basics, casual shirts and staple solid coloured tees such as white, black and grey are a must in every man's collection. Keep yourself open to experimenting with prints and patterns once in a while according to the occasion. However, what's most important is to choose the right neck cut for you. Depending on your body shape, choose either a crew neck, v neck or the scoop neck when investing in new tees.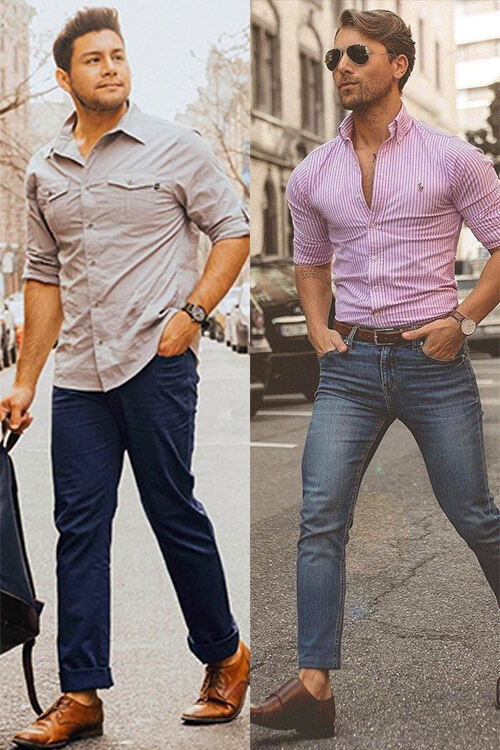 TWO
TO TUCK OR NOT TO TUCK?
The tuck or untuck varies according to the occasion. For a formal event like a business meet, wedding receptions, etc. you will need to look prim and proper. In order to do so, you should ideally tuck your shirt in your pants and use the right belt that holds your dress shirt. On the other hand, if you're out in a casual setting, you don't necessarily need to tuck in your shirt unless you're at a golf course in your polo's!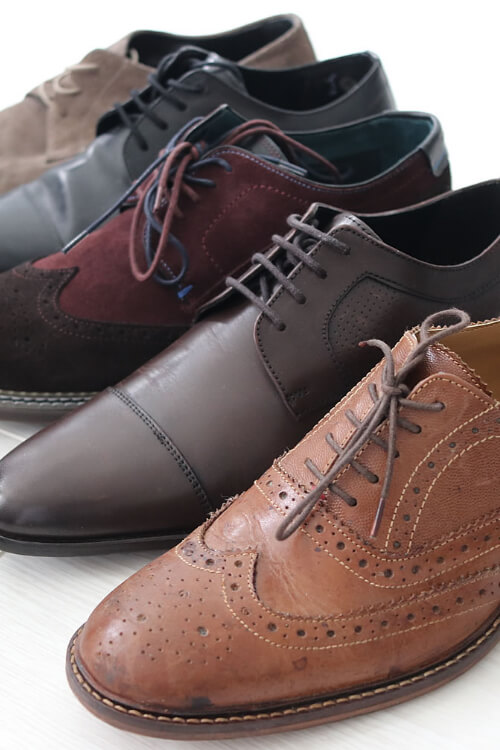 THREE
SHOES ARE IMPORTANT
If you're under the impression that only women are allowed to stock a pile of shoes in their collection, then might we say that you are under the wrong impression. Men equally need to invest in a few key pairs of shoes that can be worn at different settings. A pair of boat shoes/loafers, casual shoes and dress shoes are the most basic footwear that need to be a part of your collection. Apart from these, for Indian occasions, a mojdi or a Kolhapuri work the best!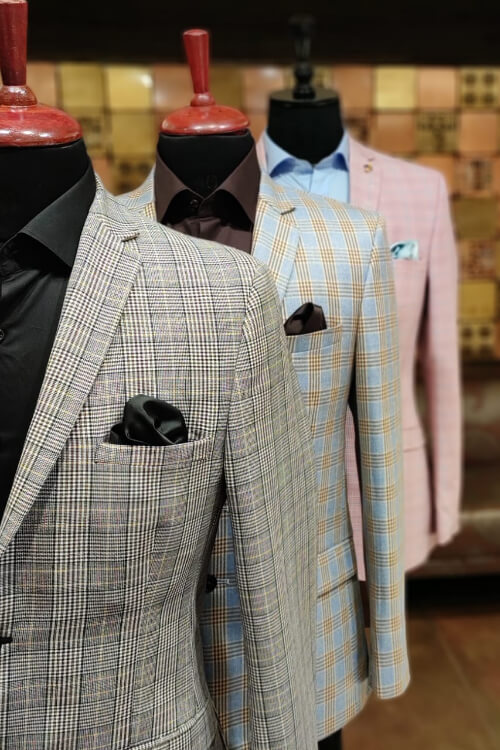 FOUR
SUIT UP!
Regardless of working remotely for your entire life, or being part of an industry that does not require you to dress formally every day, a suit is an outfit every man needs to have as a part of his wardrobe collection. Just one or two
suits
can serve the purpose. Most importantly, it should be navy or grey in colour and we would recommend you to get it tailor-made to give you the perfect-fit!
FIVE
BE EVERY SEASON'S FAVORITE
It's simple – you just cannot wear a
casual outfit
to your best friend's wedding! Our mantra at The Hub is to tell every man to 'dress according to the occasion.' You need to invest in clothing according to various seasons – casuals for the summer, formalwear for the daily hustle,
evening wear
for the occasional events throughout the year, and
ethnic wear
for the festivals and the weddings!
The Hub aims at making the 'Man in Fashion' set trends the right way. Explore the latest collection at The Hub.