Fashion is not about what you wear. It is how you carry it. It is your style that speaks for you. This Summer, step out in style. All you need are these fashion tips for the most stylish Summer look.
1. Stripes It Is
Every season brings with it, it's own styles. This summer got us stripes. From pastel to warm colors, stripes take it to another level. Pick up those nautical stripes and set out to take over everyone.
---
2. Smart Pants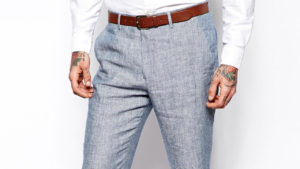 Be smart pants, radiate your charm, be adorable. Don't just be one, but wear some smart pants too. This Summer, go for light weight, airy pants. Linen and cotton are the best picks for Summer.
---
3. Say Sneakers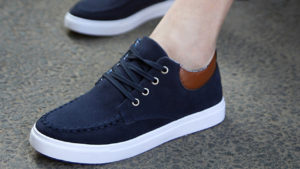 Wearing leather shoes in Summer is a big no no. This Summer, go for stylish sneakers to go with your cool Summer attire. Show off your cool with your super stylish sneakers.
---
4. Short And Street
Save yourself from the sweltering heat of the summer. Go for super trendy shorts and make your own style statement. 'Coz you know, street style is in vogue, this Summer.
---
5. Trim To Perfection
Beat the heat with your cool. There's nothing iconic than a well trimmed beard, this Season.
Make every style your own, with the coolest of brands and the coolest of styles, this Summer. Bring out the Mr. Cool in you with the exclusive Spring Summer Collection, from THE HUB.
Stay Stylish. Stay Cool.