Certain occasions demand a certain look. Festivals, funerals are a time when the sneakers are gone, the shirts off, and the pants kept away. Here enter your kurta pajama and mojadis. And like any occasion, ethnic wear has its own rules. So here's a brief guide to creating an ethnic outfit that'll help you navigate any formal occasion with ease and confidence. Let's begin.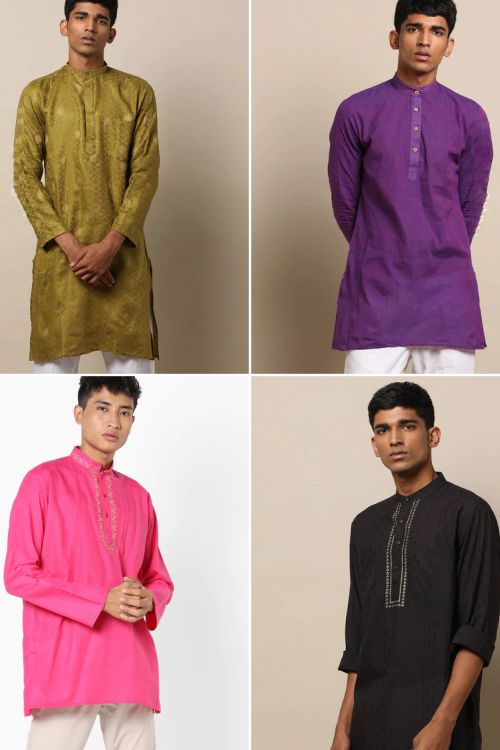 ONE
COLOURS
There's no doubt about it; We Indians love colours. Black, purple, green—the list goes on. But with all that variety, there's room for disaster. So stick to the basics: A safe
black kurta for men
is a good way to start. A subtle contrasting
kurta pajama
look is always a winner. And what about bottom wear? Kurta with dhoti or kurta with pants? The choice is entirely yours; experiment with your choices and see what works for you.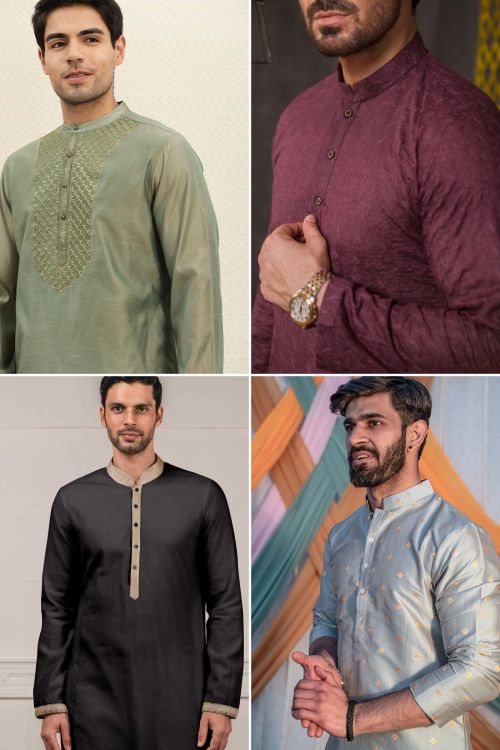 TWO
FABRIC
The charm of ethnic wear lay in the versatility of its fabric: Chanderis, brocades, cotton, linen, and silks are popular materials. But this versatility can be overwhelming: with so many options to choose from, picking an outfit may prove to be no easy task.
Ethnic wear
then is just as cumbersome as it is charming. But there is a way out of this mess: Know the occasion. If you're going to a semi-formal occasion, go for cotton, cotton chanderis with lucknowi embroidery. Colder weather means heavier, more embellished fabrics, so don't be afraid to rock those embroidered jacquards, silks, and brocades— all materials used in wedding outfits.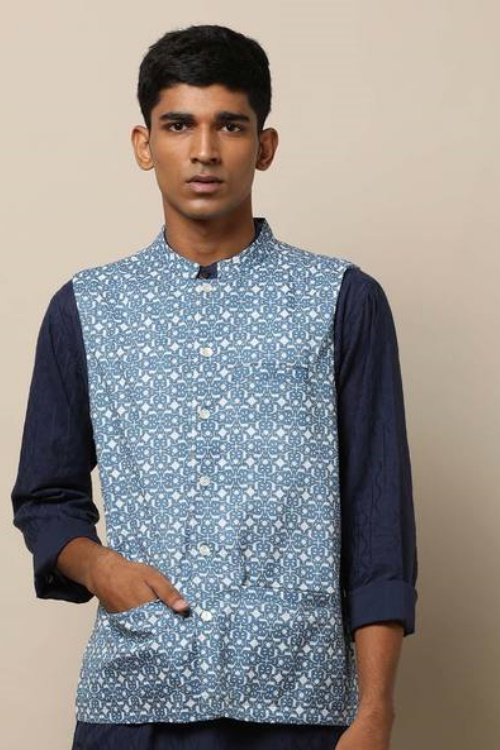 THREE
NEHRU JACKETS
Finding a way to complete your outfit? Go for a Nehru jacket. The Nehru jacket is a truly versatile piece of clothing—Beatles band member Ringo Starr donned a Nehru jacket during a 1967 rehearsal. Depending on the occasion, the jacket can be made from sumptuous brocade or light cotton. A close cousin of the Nehru jacket look is the
Jodhpuri Kurta Pajama.
FOUR
ACCESSORIES
It's the tiny things that can make or break your outfit. Shoes, watches, cufflinks, can elevate your outfit. When it comes to watches, match leather brown straps with outfits that are on the darker side. Cufflinks should be small and not too flashy. Gold, cream, and embellished squares are good options.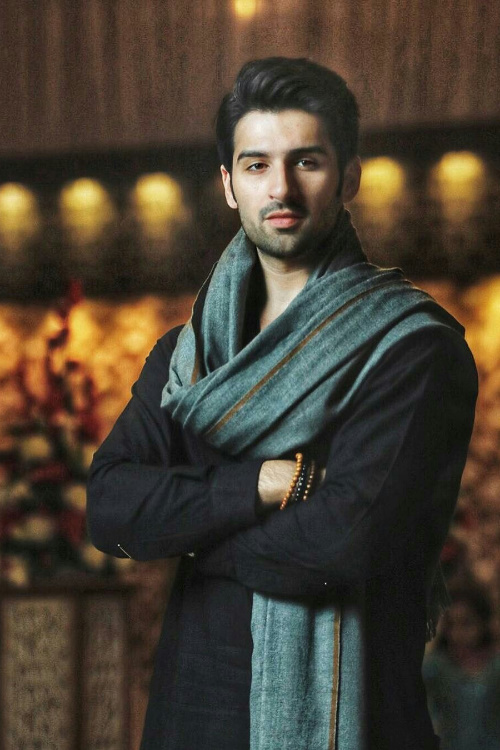 FIVE
SHAWLS
Be a modern maharajah and pair your kurta pajama with a shawl. A shawl helps you boost your look and elegance. A plain cotton shawl works well for semi-formal occasions. Uber-formal occasions call for silk or embroidered pieces. The way you wear it is equally important; To keep your look understated, place one end of your shawl over your shoulder. Wedding Sherwani? Wear your shawl on one side or place one end under your arm.
SIX
LONG SLEEVES
On occasions you want to look mature and put together, the long-sleeved kurta is your best bet. A kurta pajama frames your body; the long sleeves of a kurta hides asymmetries and gives the impression of a larger frame.